By John
Breech
| CBSSports.com
October 14, 2015 8:17 pm ET
The NFL has decided to punish the official who was in charge of keeping time on the field during the
Steelers
-
Chargers
game on Monday.
According to ProFootballTalk.com, side judge Rob Vernatchi has been
suspended for one week with pay
for the part he played in
the timing gaffe that happened
late in the fourth quarter of Pittsburgh's win over San Diego on Monday.
The latest from SportsLine
After the Chargers kicked a field goal with 2:56 left in the game, San Diego kicked off to Pittsburgh. The Steelers kneeled the ball in the end zone for a touchback, which means no time should have run off the clock. However, that's not what happened.
A total of 18 seconds ran off the game clock before the Steelers ran their next play with 2:38 left in the game.
The NFL
released a statement
on Tuesday admitting that the clock operator had goofed.
Although the error was made by the clock operator, the NFL said it was the job of the side judge to make sure the clock was correct.
"The official game time is kept on the stadium scoreboard, but it is the responsibility of the side judge to supervise the timing of the game," the league said in its statement. "Had the side judge or any of the other six on-field officials noticed the timing error, they could have corrected it."
Punishing the clock operator presumably wouldn't have made much sense because they're hired on a week-to-week basis. According to NFL.com, individual clock operators are
hired by the league
, and they usually "live in close geographic proximity to the stadium where they are working."
The only time a league brings in someone from outside the region is during a playoff game.
Vernatchi is expected to file a grievance.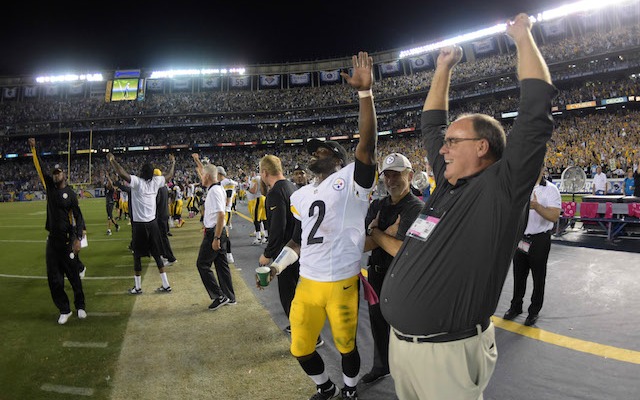 The Steelers won on the final play, even though it possibly shouldn't have been the final play. (USATSI)
http://www.cbssports.com/nfl/eye-on-...-steelers-game